+91 9785166786 / +91 7014886855






Bharatpur Tour
Bharatpur located about 56 Km by road from Agra on the National Highway No. 11, the city is an eastern gateway to Rajasthan. It was founded by Maharaja Surajmal in 1730 A.D. Bharatpur is today famous for its "Keoladeo Ghana Bird Sanctuary, Fort and Palaces.
Lohagarh Fort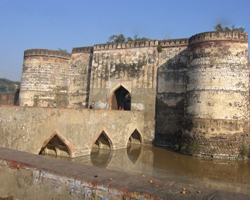 Surrounded by a 11 Km wall and moat, the fort has 2 enterances and 8 towers. It was conceived and designed by Maharaja Surajmal, the founder of Bharatpur in early 18th Century. Some of the monuments within the fort are Kishori Mahal, Mahal khana and Kothi Khas. Today there are state departments in its wings.
Government Museum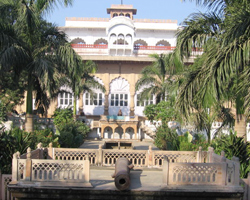 In an adjacent building within the Lohagarh Fort is the Govt. Museum. It was established in 1944, houses a rich collection of items of this region-rare gems of art and sculpture, inscriptions, armory and handicrafts.
The Palace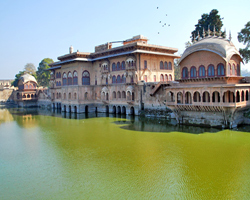 The royal monument is a brilliant blend of Mughal and Rajput architecture. There is a museum in central wing exhibits dating back to the 2nd century AD.
Gandhi Park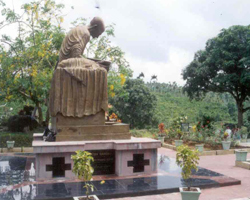 Is situated in front of Head Post Office, near Mathura Bus Stand. There is a big statue of marble of Mahatma Gandhi and a holy temple of Kali Maa.
Nehru Park
This ultra-modern garden is in front of museum in the middle part of the fort. Impressive marble statue of Pt. Jawahar Lal Nehru is in the middle of the garden. The swing sketting Plates and a water tank for children is worth to see.
Keoladev National Park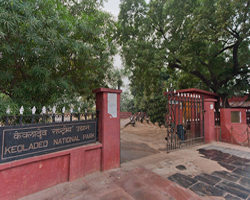 Once royal hunting reserve of the princely family of Bharatpur, today it is one of the most breathtaking water bird sanctuaries in India. Sprawling over 36 Square Km. It is situated 7 Km away from Rly. Station and 3 Km south-east of the city. It was declared a sanctuary in 1956 and a National Park in 1981. Here you can see 360 species of birds in the lake and pond. Migratory birds flock here from Afganistan, Central Asia, Tibet and Siberia in July/August, the breed here till October/November time.
Deeg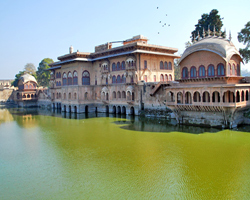 It is situated north-west side of Bharatpur at a distance of 34 Km, Mathura 35 Km, Alwer 76 and Delhi 152 Km. It has forts, palaces and gardens and colourful fountains. Gopal Bhawan, Nand Bhawan and Macchi Bhawan. The fort of deeg is surrounded by green gardens and blue water.
Accommodation
Standard Hotel:- RTDC Bharatpur, Forest Lodge, RTDC Hotel Saras, Hotel Pratap Palace, Govind Niwas etc. Budget Hotels: Crane Crib, Hotel Paradise etc. Supplmentary: Forest Rest House, PWD Dak Bungalow.
Destination
Tours Gallery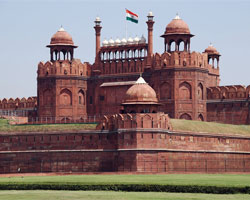 Red Fort - Delhi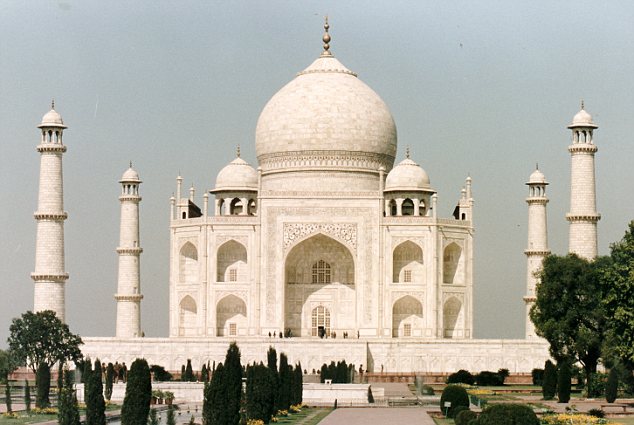 Taj Mahal - Agra