+91 9785166786 / +91 7014886855






Khajuraho Tour
Khajuraho derives its name from the Khajur tree (the date palm tree) found in abundance in the area. The temples are superb examples of Indo-Aryan architecture, built in the short span of a hundred years, under the generous and artistic patronage of the Chandela Rajput kings of Central India in a truly inspired burst of creativity. In the temple architecture of India, the Khajuraho comple x remains unique. Khajuraho is located in the forested plains of Madhya Pradesh in the Bundelkhand region. There are many stories about the birth of these temples and the reason behind building them. The most famous amongst them is that once a young girl was bathing in a pond on moonlit night. The Moon God who saw her bathing was enthralled with her beauty and taking a human form landed in front of her. Their union produced a son who eventually became to be known as Chandravarman, the founder of the Chandela dynasty. But earlier, his mother had to face the wrath of people and society. Thus after becoming King he decided to build temples which reveal human passions, and in doing so bring about a realization of the void that human desires have. Apart from the mythological aspect the story might be true. Thus the temples tell the truth of life
Adinatha Temple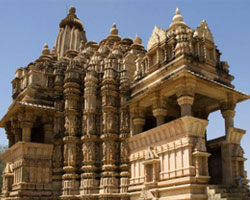 Dedicated to the Jain saint, Adinath, the temple is lavishly embellished with sculpted figures, including Yakshis. The three Hindu temples of the group are the Brahma, containing a four-faced lingam, the Vamana, which is adorned on its outer walls with carvings of apsaras in a variety of sensuous attitudes and the Javari, with a richly-carved gateway and exterior Group.
Chaunsath Yogini Temple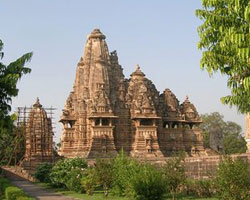 Chaunsat Yogini is the oldest of the surviving temples of Khajuraho, dedicated to goddess Kali. This is the only temple in Khajuraho built in granite. The name chaunsat (sixty-four) comes from the cells of 64 attendants of Goddess Kali, while one belongs to the goddess herself.
Bandhavgarh National Park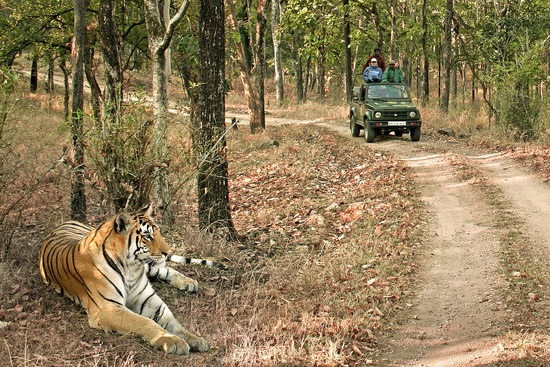 Bandhavgarh national park is set amidst the Vindhya ranges with a series of ridges running through it and with the highest known density of tiger population in India. Initially this park was the royal hunting ground for the rulers of Rewa but in 1968 it was declared a park. This is also known as White Tiger territory but the other species found in abundance are the gaur or Indian bison, the Sambar, the barking deer and the Nilgai.
Kandariya Mahadev Temple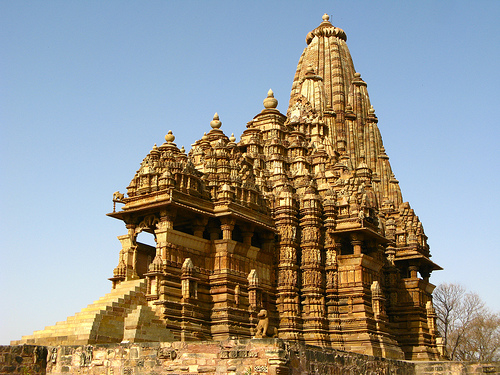 This temple dedicated to Shiva is the largest in Khajuraho dating back to the 11th century. The sanctum sanctorum enshrines a lingam. Particularly noteworthy are the entrances arc, the ceilings and pillars of the interior compartments. The sculptures on this temple are conspicuously slender and tall.
Lakshmana Temple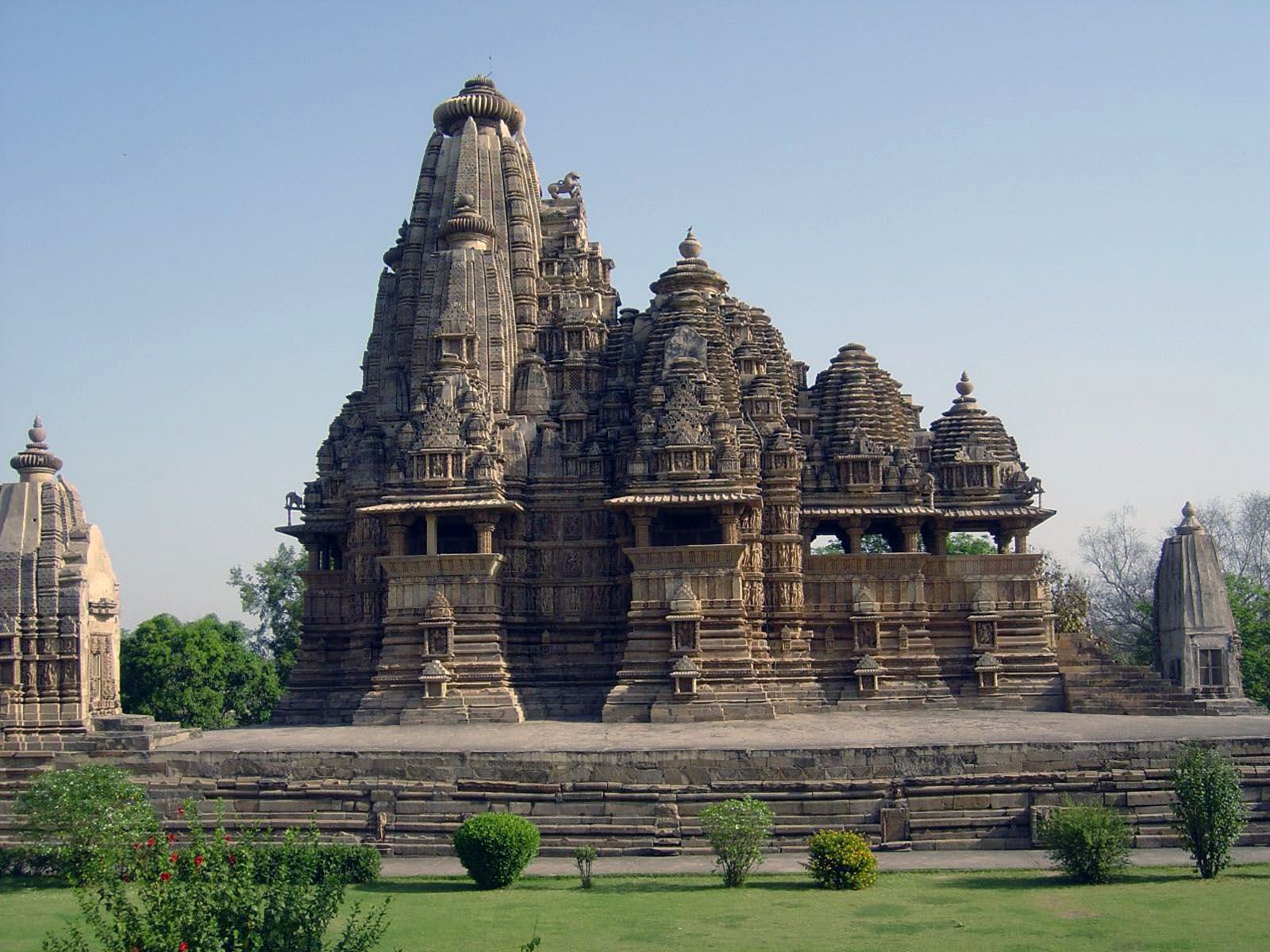 This is one of the oldest and most impressively designed temples of the western group of temples dedicated to Lord Vishnu. The lintel over the entrance of this beautiful Vaishnavite temple shows the trinity of Brahma, Vishnu and Shiva with Lakshmi, Vishnu's consort. The finely carved sanctum has a three-headed idol of Vishnu's incarnations, Narsimha and Varaha.
Parshvanatha Temple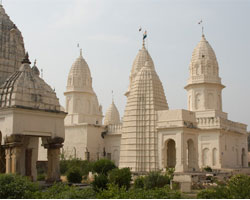 The temple of Parsvanath is the largest of the Jain temples in Khajuraho originally dedicated to Adinath and latter to Parsvanath. Near this temple is the temple of Adinath with fine carvings. The temple is quite similar to the Hindu temples of Khajuraho. It is also the group's largest Jain temple and exquisite in detail.
Destination
Tours Gallery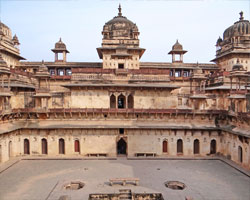 Jehangir Mahal - Orchha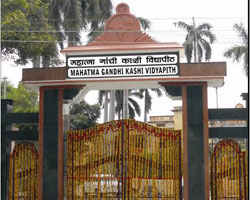 Kashi Vidya Peeth - Varanasi