+91 9785166786 / +91 7014886855






Varanasi Tour
Varanasi , or Benaras, is one of the oldest living cities in the world. Varanasi's prominence in Hindu mythology is virtually unrivalled. Hindus, who believe that to die in the city is to attain instant salvation. Varanasi is a city of mystic and mystique. Spend some time on the ghats (Steps which lead down to the river) along the river Ganges that offer unique tranquility and a visual treat of spectacular sunrise. The antique feel of the city makes it a distinct place that will captivate you. Mark Twain, the English author and literature, who was enthralled by the legend and sanctity of Banaras, once wrote: "Benaras is older than history, older than tradition, older even than legend and looks twice as old as all of them put together".
Shri Kashi Vishwanath Mandir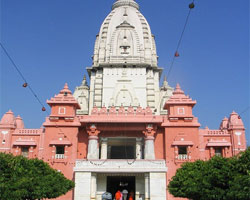 Shri Kashi Vishwanath Mandir is dedicated to Lord shiva, the presiding deity of the city. Varanasi is Said to be the point at which the first jyotirlinga, the fiery pillar of light by which shiva manifested has supremacy over others gods, broke through the Earth's crust and flared towards the heavens. More than the Gaths and even the Ganga, the Shivalinga installed in the temple remains the devotional focus of Varanasi.
Central Institute Of Higher Tibetan Studies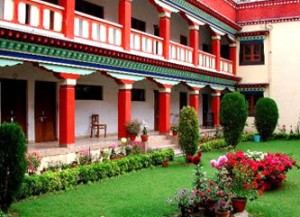 The only institute of its kind in the world, imparting education in the Tibetan language, it was Est. by the Dalai Lama in 1971. Presently located at Sarnath, the institute has a rare collection of Buddhist texts, Tibetan manuscripts and other journals.
Barat Kala Bhawan, B.H.U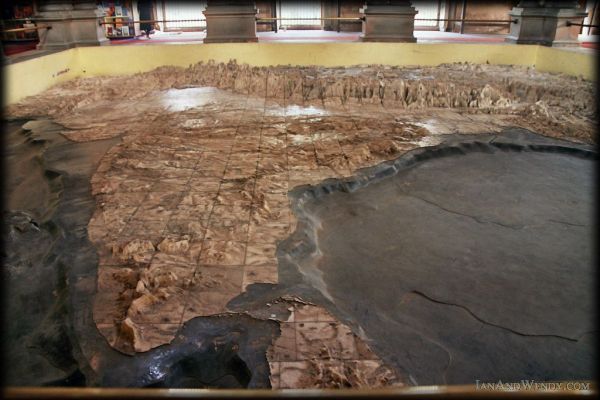 Bharat Kala Bhawan started in 1950 as a university museum is famous for its unique collection of miniature paintings. It has a rich collection of Rajasthani paintings, Pichhawai's, pahari painting, Nepalese & Tibetan Thankas, Company paintings as well as paintings of contemporary artists, illustrated Mrigavati, Kalpa Sutra, Chora-Panchasika, Laura-Chanda, Shah-nama and some pages of Humza-nama Are the proud possessions of this museum.
Kashi Vidya Peeth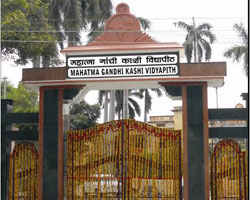 The Kashi Vidyapeeth was set up in 1920 by Babu Shiv Prasad Gupta to provide alternate education arrangement discarding that of the British. It soon became a centre of natoinal education with Hindi as the medium of instruction. Acharya Narendradev, Babu Sampurnanand, Babu Sriprakash & many more Luminaries of the time have been associated with this institute.
River Front (Ghats)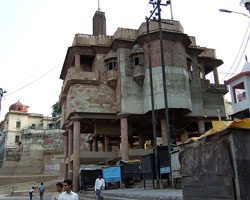 The spectacular 4 km sweep of the Ghats is unique sight, best viewed at dawn, in that "soft first light" when the river and Ghats have a timeless appeal. Life is almost panoramic detail unfolds here from dawn to dusk as a steady stream of devotees-swelling to thousands on auspicious days –perform rituals by the Ganga. The Ghats are best approached by Dashashwamedha ghat, where boats are available on hire.
Destination
Tours Gallery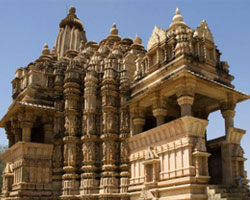 Adinatha Temple - Khajuraho