+91 9785166786 / +91 7014886855






Ranthambore
In the 13th century A.D. Govinda, the grandson of Prithviraj Chauhan took over the reign of the land. Later his successor Vagabhatta, beautified the city and built a noteworthy temple at Jhain. In the middle of the 15th century A.D. Rana Kumbha captured the fort and gifted it to his son to be occupied later by the Hada Rajputs of Bundi and Mughal Emperors Akbar and Aurangazeb. Mughal Emperor Shah Alam gifted it to Maharaja Sawai Madho Singh I of Jaipur in 1754 and since then it was maintained as the hunting preserve of the Maharaja. Queen Elizabeth II and the Duke of Edinburgh were part of the royal hunting who stayed here.
Jungle Safari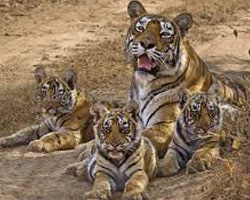 There are about 58 tigers in Ranthambore National Park. A good network of gravel tracks crisscross the park and safaris are undertaken in open-sided jeeps driven by ranger.
Ranthambore Fort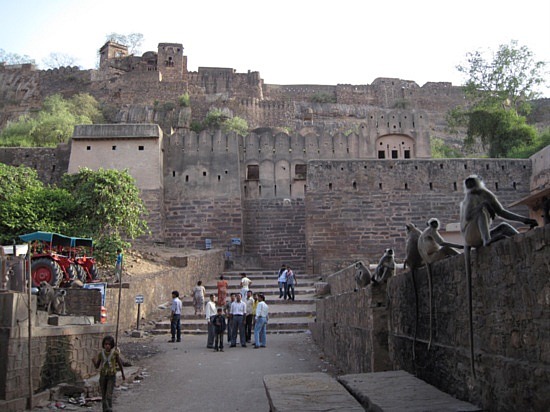 This fort built by the Chauhans in the 10th century is one of the oldest fort of Rajasthan. Its strategic location was ideal for keeping enemies at bay. The fort is associated with the historical tragedy of royal women performing jauhar (self immolation) when Ala-ud-din Khilji sieged this fort in 1303. The fort has many temples, tanks, massive gates and walls.
Jogi Mahal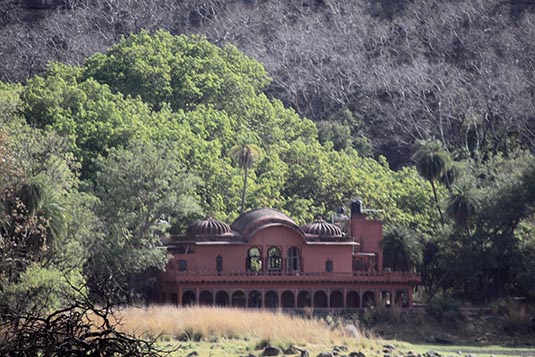 This is the forest rest house overlooking the pretty Padam Talab. What attracts a large number of tourists every year to the Jogi Mahal is the ancient banyan tree, the second largest banyan tree in India.