+91 9785166786 / +91 7014886855






Bikaner Tour
Bikaner the desert city was founded by Rao Bikaji in 1488 A.D. and is 379 km. from Jaipur. In the past the town was encireled by a wall 7 km long with 5 gates. It was a major trade center on the ancient carvan route, which linked Asia and North India with the Gujarat seaports. Bikaner is famous for its Fort, Palaces, Sweets and Namkeens.
Junagarh Palaces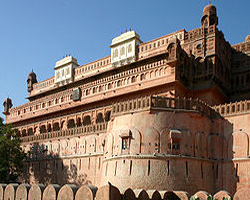 The chief attraction of Bikaner is the red and yellow sand stone fort built in 1588-93 by Raja Rai Singh. It is encireled by a moat and contains many beautiful palaces – Anup Mahal, Durga Niwas and Rang Mahal, Chandra Mahal & Phool Mahal, inside the fort built by later kings. There is a museum inside the fort which displays the valuable collection of miniature paintings & other rare items.
Lalgarh Palaces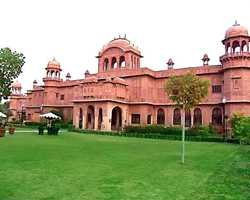 (2.5 km) at the end of towm is the Lalgarh Palace of Red Fort, built by Maharaja Ganga Singh (1881 – 1942). It has a rare collection of paintings, stuffed animals, mementoes of hunt, gardens & Zoo and Sanskrit library.
Ganga Golden Jubilee Museum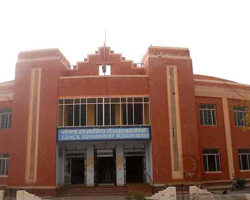 It is situated across Gandhi Park opposite the fort. It houses a rice collection of terracotta, pottery, carpets, paintings, armoury and coins. It is one of the best museum in Rajasthan.
Excursions
Bhandashwar & Sandashwar Temples
This 16th century Jain Temple Complex is 5 km away from the town. The temples of Neminath, Chintamani and Adinath are also beautiful.
Camel Breeding Farm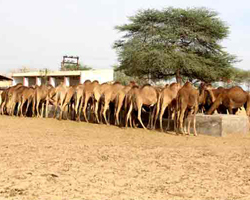 (10 km) west of the town is the unique state – owned Farm, with about 500 camels, the only of its kind in Asia.
Devi Kund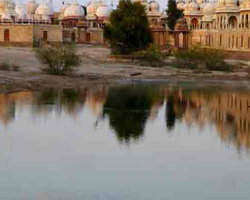 (9 km.) It is a royal crematorium with several cenotaphs and decorated chhatris have been built in the memory of the rulers of the Bika dynasty.
Deshok's Karni Mata Temple
(35 km ) It is famous temple devoted to Karni Mata an incarnation of Durga, Situated on Jaipur Highway. Thousand innumerable rats flock in the temple yard.
Accommodation
Stamdard Hotels: Lalgarh Palace Hotel, Dholamaru, Thar Hotel, Sagar Hotel. Budget Hotels: Green Hotel, Rupam, Natraj, Harasar Haveli etc. supplementary: Dak Bunglaw, Circuit House.
Shopping
Camel hide, Camel & Wool Carpets & Woolen articles Bikaneri Bhujia Rasgulla & Sweets
Destination
Tours Gallery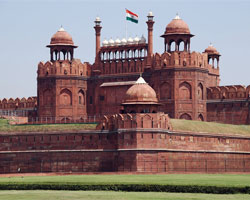 Red Fort - Delhi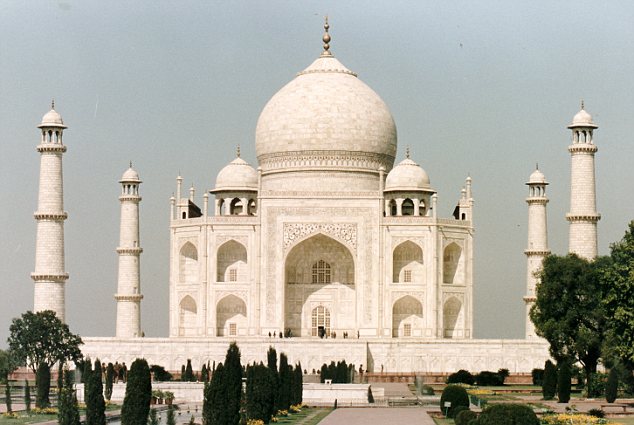 Taj Mahal - Agra